Leadership Transitions
Pastor Rusty, Pastor Jason, the Deacons & Trustees are recommending to the Church a leadership transition process beginning January 1, 2024 with church approval.
The plan is for Rusty to pass the leadership baton to Jason who will become our next Senior Pastor.
After a sabbatical time, Rusty will return in the new role of Legacy and Preaching Pastor through June 2028.
Mark your calendar for these important dates: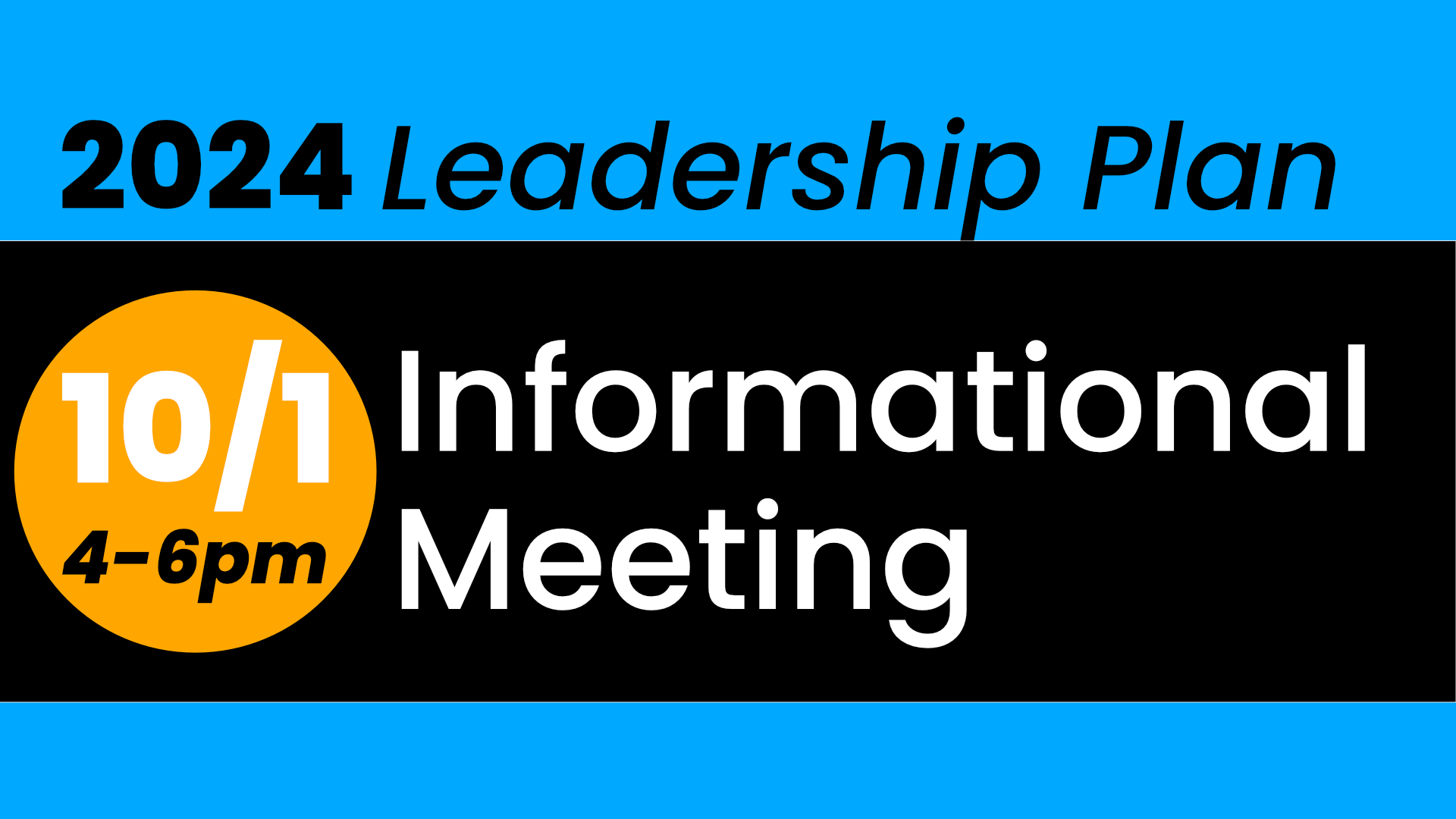 This is an informational meeting to discuss details and address questions about the 2024 Leadership Transition Plan. Childcare will be provided.
We encourage you to submit questions prior to the meeting if you're able by emailing connect@fbcplattecity.com or contacting Rusty, Jason, Doug Gutshall, Colby Horn, or Dean Snyder.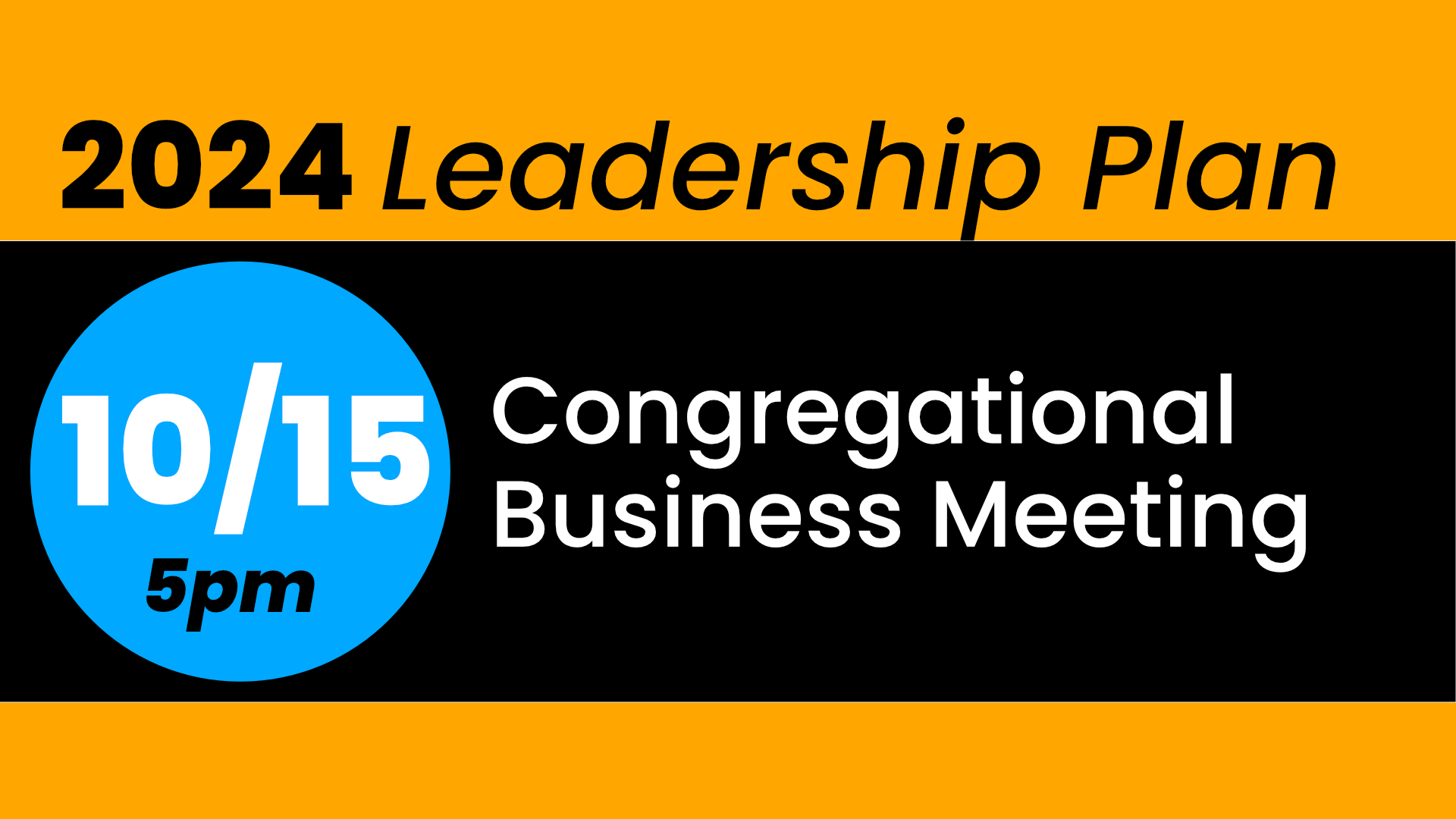 The purpose of this Congregational Business Meeting will be for members to vote on the 2024 Leadership Transition Plan.
We'll be asking church members to confirm the Transition Agreement proposed by the Deacons, Trustees, Rusty and Jason.
We'll also ask members to cast a paper ballot vote affirming Jason Crum to become our new Senior Pastor effective January 1, 2024.
Questions & Answers
Here are some answers to common questions.
Rusty has been seriously studying pastoral leadership for years now. One obvious truth is that every leader has a season, and then hands off to the next generation. He knew at some point he would step aside as the Senior Pastor of FBC Platte City. He has been preparing himself, his wife, and FBCPC for that important transition.
Rusty and the Deacons of our church have been praying into and discussing this process for many months, and they've come up with this proposal.
Succession is the opportunity to transfer leadership from a known and trusted leader to a next generation of trusted leadership without missing a beat– like a baton pass in a relay race. It is not just watching one person leave, then searching for a replacement.
Jason didn't come on staff over 5 years ago thinking he would be our next Senior Pastor, but it's clear looking back on it that was God's plan.
The Senior Pastor is elected through a vote among the members. We will have a meeting for that purpose October 15th in which all members present will be asked to cast a written ballot to approve Jason Crum as our next Senior Pastor.
When there is an opening for Senior Pastor, it is the job of our Deacons (highest level of lay-leadership) to assemble a search team for the person to fill it. The old term for that was a 'Pulpit Committee.' As Rusty began talking with the Deacons about his sense that a transition was on the horizon, they realized this was a new era in the life of our church and would need a different approach. FBCPC is a very different church today than it was 30 plus years ago when Rusty became our pastor. The reach and scope, the staff, and impact are so much more.
As the leaders prayed, it was clear that God had been preparing Jason to be our next Senior Pastor for years–right here in our midst. The transition plan needed to consider both the outgoing leader and the incoming leader. The process has been committed to finding God's will for our future as well as defining what new assignments God may have for Pastor Rusty.
A small team was appointed to talk through next steps with Rusty and Jason and to chart a path forward for our church.
Rusty and Stephanie have invested over half their lives in leadership at this church. They raised their children here and are now watching some of their grandchildren grow up here. Some of their adult children are on foreign mission fields partially supported through our church. This is their church home and they love it!
After the leadership hand-off January 1, 2024, Rusty and Stephanie will step away for a Sabbatical of rest and retooling for the next season of ministry. It will also give everyone a chance to really learn to treasure and trust Pastor Jason's leadership.
Rusty will return May 1, 2024 in the new role of Legacy and Preaching Pastor. He and Stephanie will be an active part of the life of our church under the leadership of our new Senior Pastor, Jason Crum.
This entire agreement is based on FBCPC thriving in Kingdom mission. There is a non-compete, non-solicitation, non-fundraising clause built into this agreement. Rusty has agreed not to pursue anything that would compete or detract from the unity and health of FBCPC.
Part of any succession is wise financial planning. Our Deacons and Trustees have set a fair compensation package for the incoming Senior Pastor, Jason Crum.
They and Pastor Rusty have agreed to a financial package as he exits the Senior Pastor role that honors not only his 32 years of leading well at FBC Platte City, but also recognizes his lifetime in ministry since age 15. The agreement also reflects Pastor Rusty's future contributions to the church. As an employee on staff at FBCPC, he will be compensated through June 2028 at a declining scale as he supports the church and begins his next chapters of ministry life.
The faithfulness of God, and wise stewardship of the church's financial health put us in a position to accomplish all of this while we carry out our mission.
Rusty & Stephanie have agreed on a timeframe to move out of the parsonage (home owned by FBC Platte City). After that, the church will decide what's next with the house.
Rusty and Jason will continue to lead our church well sharing the preaching and leadership responsibilities together as they have over the last several years until the end of December 2023.
Pastor Jason has already been providing leadership to our ministry staff, as well as increasing the number of times he preaches. He has also been attending and participating in Deacon and Trustee meetings for the past two years, understanding the role of the Senior Pastor and building trust that he is God's choice to be FBCPC's next Senior Pastor.
Pastor Rusty will continue to mentor, work alongside, and remain focused on the process of a seamless transition to Jason through the rest of this year.